You might hear many people say that the UNESCO World Heritage Site of Melaka in Malaysia is not worth your travel time. Since Malaysia is well known for its stunning beach locations, so you will likely come across other travellers heading straight for the islands and bypassing smaller spots on the mainland. But taking a one day in Melaka trip is worth the short two-hour journey from Kuala Lumpur.
Various periods of history and heritage have blended with a unity of multiple religions to create a city of contrasting colour, architecture and atmosphere where no two areas look the same.
In Chinatown business booms as people hustle through its long shopping streets, restaurants and temples while the adjacent calm, scenic riverfront receives a sporadic scattering of travellers seeking solitude. In the historic town centre, salmon-pink buildings catch your eye, street food sizzles and the smell of sea air passes. The shallow ding of metal hitting the ground can be heard as the rickshaw drivers park their flower-covered carts in a row to begin a competitive game of coin throwing, inviting you to join.
When you hear a mixture of positive and negative reviews, you can only go and see things for yourself. Considering the main sights of Melaka can be seen in one day and reached quickly from both Kuala Lumpur and Singapore, it's not much of a sacrifice, even if you don't end up liking it. So, ignore the negativity and take that Melaka trip.
Is Melaka Worth Visiting?
Melaka is usually the place that people visit in between travel from Kuala Lumpur and Singapore and some never give much thought at all to Malaysia's third smallest state in the south-west of the mainland peninsula. If I had listened to the majority verdict on the place, I would never have gone. Melaka ended up being one of my favourite places in the country.
The word on the traveller grapevine is that Melaka City is not worth the time. As a result, I heard of many people bypassing the comfortable two-hour bus journey to the UNESCO World Heritage Site. While not a destination you would probably want to spend days in, visiting Malaka for one day (at least) should be considered.
A compact, easy to navigate and picturesque little town, Malaka is an excellent window into the history of the Portuguese, Dutch and British rule as well as being a quiet, charming spot to relax in between city visits.
Known as the 'historic state' you can expect to stumble upon an array of colonial architecture, the fort remains and churches mixed with temples, mosques, funky art stores and unique clothing shops hidden in the never-ending grid of streets that make up Chinatown. My guest house, Tidur Tidur, was based here and was made up of basic rooms built into an art studio.
While ultra very touristy in places, Melaka has a lot to offer that makes it stand out from the more basic and unattractive towns and cities on the mainland.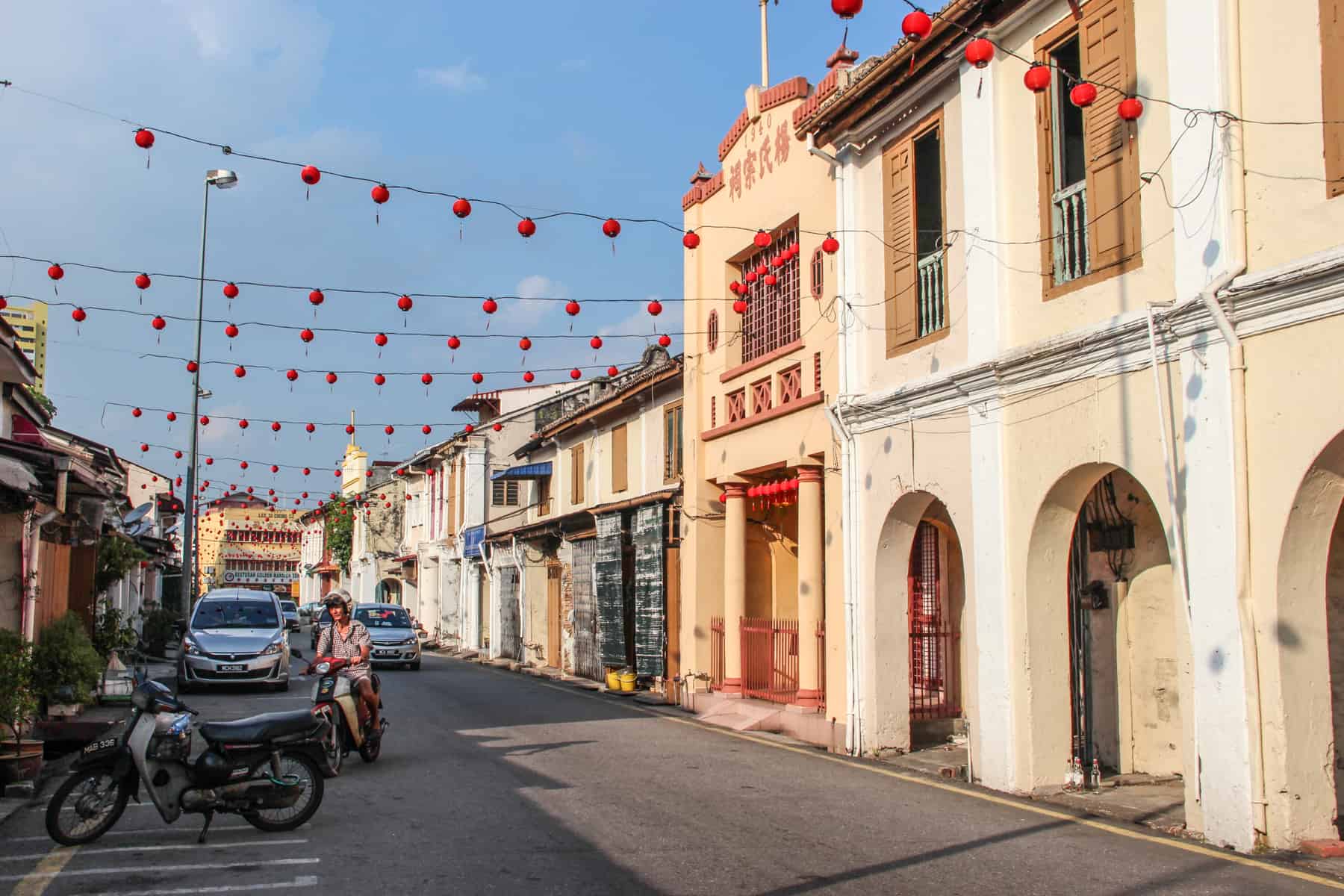 What to See on a Melaka Trip
Tour Melaka Historic Old Town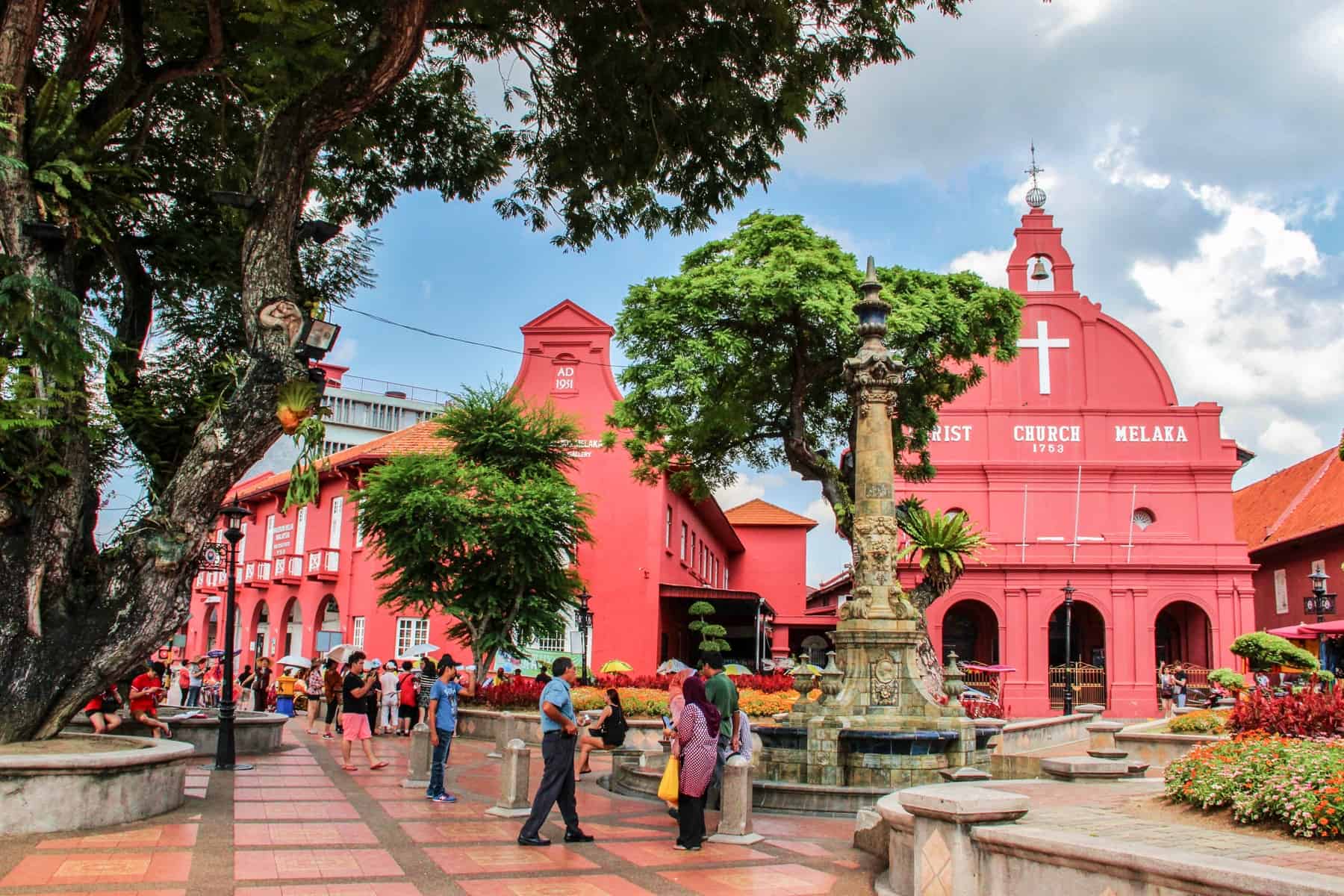 Visit Melaka Little India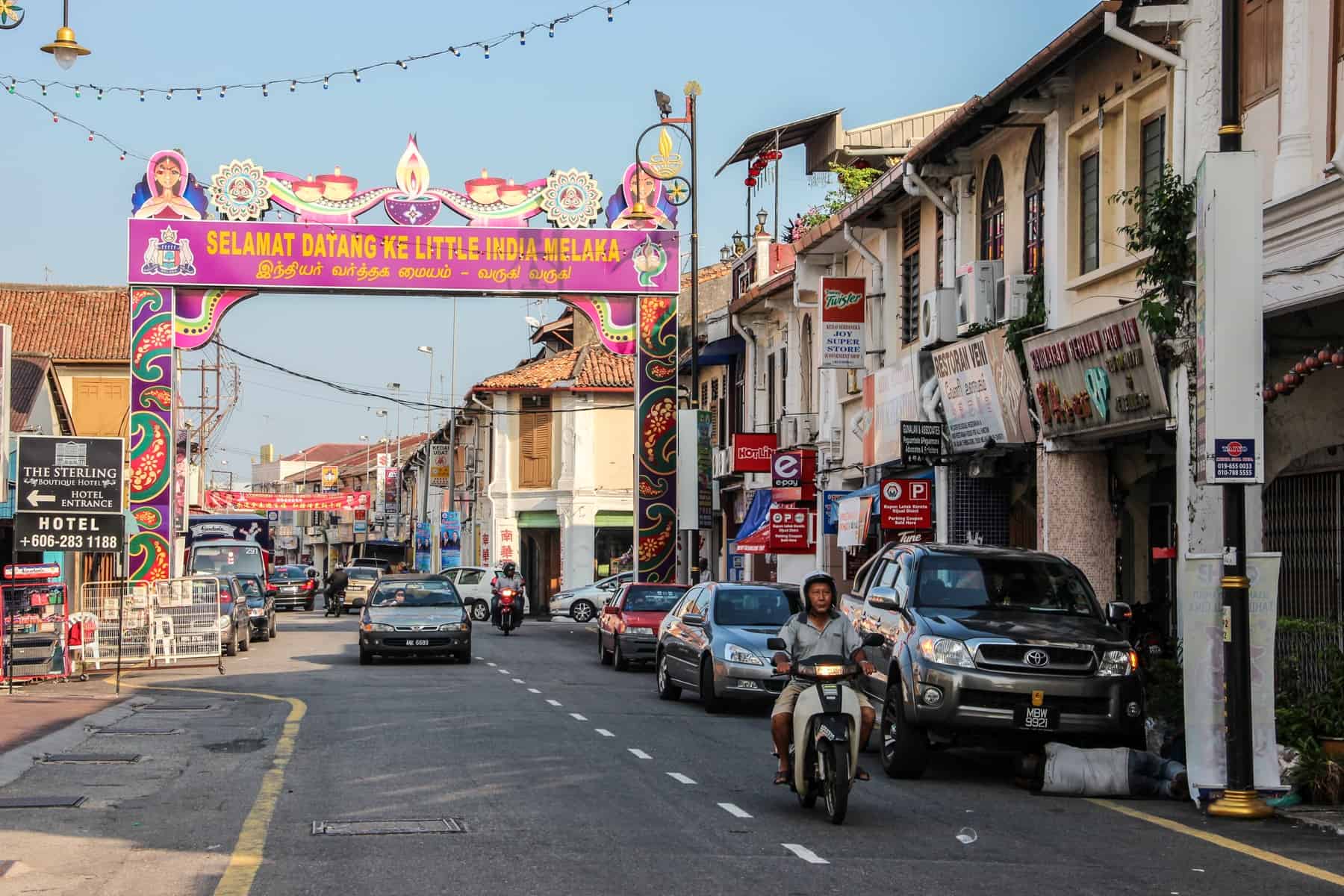 Go to Melaka Chinatown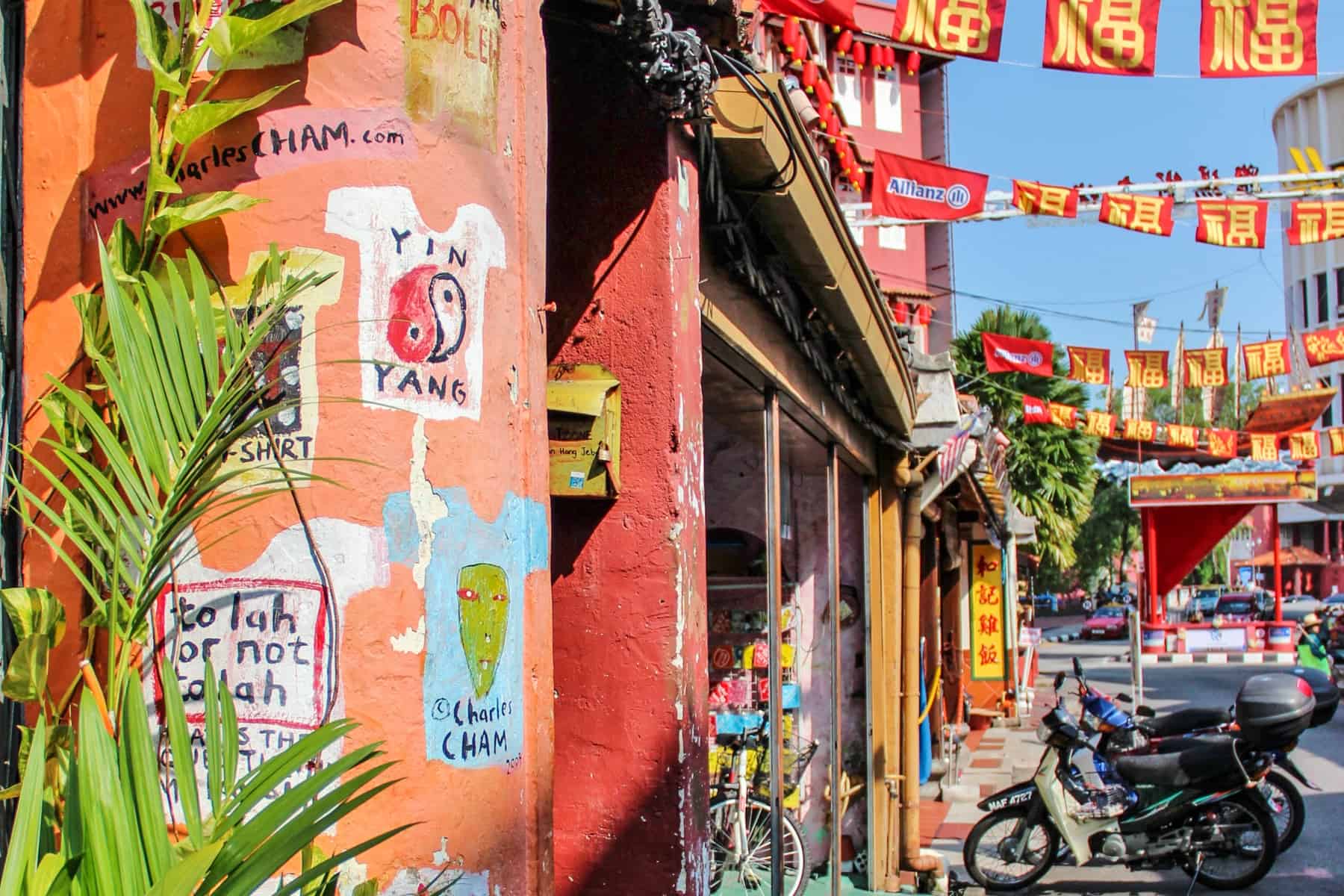 The Downsides of Visiting Melaka
Getting to Melaka is a Pain
The main downside to Melaka is getting to the city. Taxi drivers in Malaysia are notorious for not using their metres and insist on ridiculous prices. My friend and I spent half an hour trying to convince the drivers at the bus terminal to lower their costs but to no avail. We even decided to hitchhike as a message to the greedy mob hanging outside of the bus station – yet our stubbornness didn't get us anywhere.
Expect to pay the set price of 20 Ringgit for the short journey into town – being assertive only landed us a 5 Ringgit discount with a battered old taxi, but we felt like we had won the war.
Melaka is a Tourism Hub
Another issue is that this is one of Malaysia's key tourist centres – both international and domestic tourists – so don't expect to have any part of it to yourself. There is even a Hard Rock Café in town just to put the cherry on top of the 'developing' status.
The best thing to do is concentrate on your surroundings, block everyone out or find a secluded spot by the river away from the central thoroughfares and attractions. Or go and sit with the locals at the hawker stalls and feel like you are the only westerner in town for 15 minutes as well as getting to sample the delicious snacks and dishes.
Getting to Melaka from Kuala Lumpur
It is more accessible to get to Melaka from Kuala Lumpur via bus. Despite the KL Sentral railway station, there are no direct trains to Melaka.
The Available Train Journey to Melaka (via Tampin)
If you are thinking of taking the train, Tampin is the closest town to Melaka with a train station. While the Komuter train to Tampin may be cheaper, the journey is up to four hours long since it stops at every station as part of the commuter belt around Kuala Lumpur city.
There is a local bus from Tampin to Melaka, with multiple stops that take over an hour to reach Melaka. It is a real, local experience, with over-crowding and no air conditioning.
Bus vs Express Bus to Melaka
The easiest way to get to Melaka is via express bus from Kuala Lumpur. Take the more comfortable TBS bus from the TBS bus terminal in KL to Melaka Sentral station. Buses leave the city every 30 minutes, cost between RM10 and RM20, with a total journey time of approximately two and a half hours.
Take a Taxi
Driving time to Melaka is around 1 hour and 30 minutes, although you will spend time trying to haggle a reasonable price with a taxi driver to get there. The estimated fare should be around RM150, according to Uber.
The post One Day in Melaka Trip: Visiting the Quaint Malaysian City appeared first on Borders Of Adventure.